Now some things should just be left alone. Particularly when it is associated with something so fundamentally Christmasy. Now do not get us wrong. We love everything to do with Christmas. But sometimes, just sometimes things should be left alone.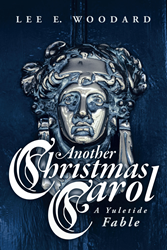 Lee Woodard, a US attorney has written a sequel to 'the' Christmas classic a Christmas Carol by Charles Dickens. Now we are fans of a Christmas Carol. So much of it is associated with Christmas. In the run up to Christmas and even during the year, we use terms like bah humbug or you Scrooge. It is probably only second to the Bible, when we think of books related to Christmas.
Credit to Mr Woodard, who in his press release is quoted to saying:
I love Dickens. A Christmas Carol and have always wondered what happened to its characters after the original story ended.
Really, didn't Dickens make that clear.
"...but lived upon the Total Abstinence Principle, ever afterwards; and it was always said of him, that he knew how to keep Christmas well..."
But should we on this occasion have left any sequel to Dickens himself.
That said if Mr Woodard would like to send us a copy we would be happy to have a read...
Image Source: Mr Woodard